ALRUD Real Estate practice provides a full range of services in real estate and construction areas, and has extensive experience of advising clients on various aspects of these fields. We are proud to say we are professionals in supporting corporate deals related to real estate acquisitions and development projects, all types of transactions with commercial real estate and possess unique expertise in all these areas.
The practice is headed by Andrey Zharskiy, ALRUD Partner, recognized by leading legal ratings. ALRUD lawyers specializing in real estate and development areas have extensive experience of advising Russian and international clients on all aspects of real estate deals.
Our team is experienced in working with different real estate assets, including land plots for construction, timberlands and agricultural land plots, office, commercial and industrial real estate, state and municipal property, infrastructure objects.
Our expertise is recognized by leading international legal ratings.

We support clients in acquisitions of real estate structured as corporate deals or as direct acquisition of rights to real estate, including conducting Due Diligence of assets, structuring and supporting transactions, arranging settlement through bank and other instruments, and assisting in completing transactions.
We possess substantial expertise in supporting development projects, construction and implementation of infrastructure projects, including implementation of projects under international EPC contract forms (FIDIC, NEC). Our projects include advising Vi Holding Group regarding a development project in Tushino, Moscow; drafting a FIDIC agreement and tender documents for constructing a multiuse building for «Gazpromtransgaz Belarus» in Minsk; drafting an agreement for completing construction of a grain terminal in Azov for Louis Dreyfus; supporting construction of a an aircraft fuelling facility in Yuzhny Airport; drafting an agreement for renovating the «Akter Gallery» building.
Among our retail industry clients: HUGO BOSS, Burberry, Bogner, Camper, X5 Retail Group, Billa, Leroy Merlin, Auchan, and other clients to whom we rendered support in deals involving trade, office and warehouse premises in Moscow, Saint Petersburg and Russian regions.
Needless to say, our experience and expertise are not limited to the above, and we are always happy to render our support for any deals related to real estate.

We provide advice and render legal services on the following issues:
Acquisition and disposal of real estate, including corporate and asset deals
The full range of services related to lease, including lease of commercial, office and warehouse premises, and land plots
Due diligence of real estate
Support of construction contracts including implementation of projects under international EPC contract forms (FIDIC, NEC)
Transactions and advice related to land issues, including urban planning regime, allotment of land plots, use of agricultural lands and timberlands
Support of development and industrial projects on all stages, including structuring and engaging co-investors, obtaining permits and other regulatory approvals, environmental and tax issues
All range of issues related to public-private partnership projects, including concession agreements
Supporting financing and investment in real estate
Comprehensive support of retail clients, including start-up stage and subsequent development of the chains
Disputes regarding rights to real estate
For many years, ALRUD holds its position as one of the country's leaders for Real Estate Practice in accordance with Chambers Europe and Legal 500 ratings:
Chambers Europe, 2017 - Band 4
Legal 500, 2016 - Tier 3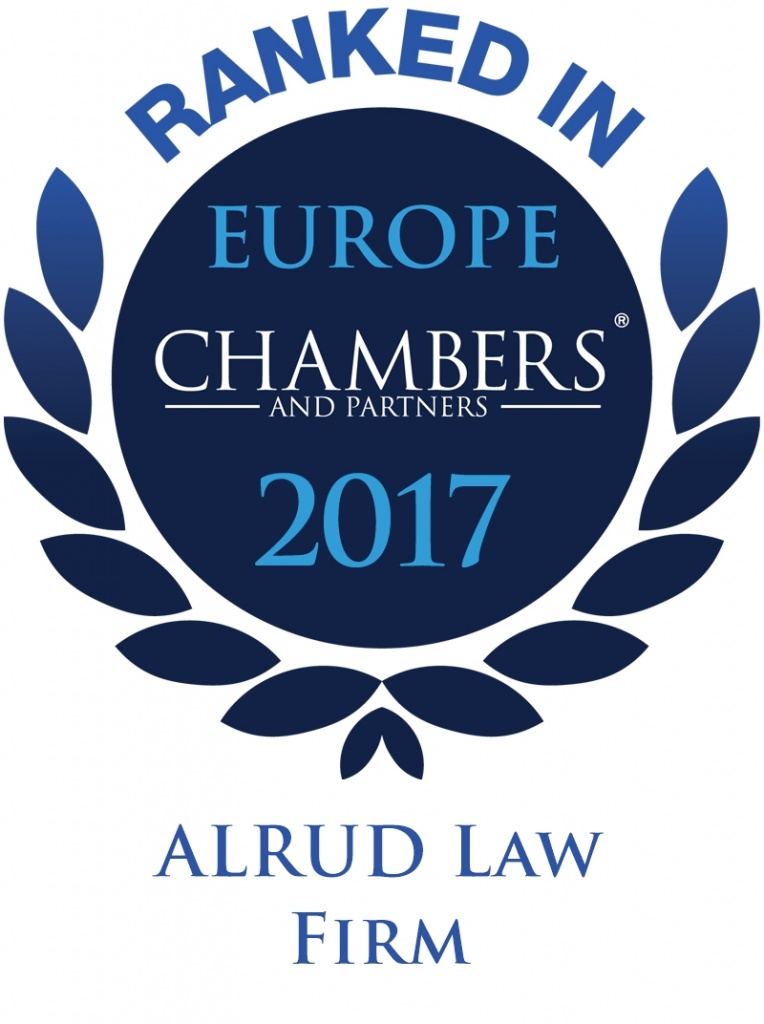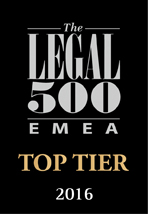 ALRUD Law Firm is "
highly recommended for international clients requiring legal assistance in Russia"
, and is "
capable of carrying out complex transactions under a limited timeframe."
Legal 500, 2016
"Their approach was very satisfactory. The context of the transaction was very complex, and their time of reaction and effectiveness of responses were remarkable. Overall, I think ALRUD was very efficient."
Chambers Europe, 2016
"I would say that the members of the ALRUD team co-operate closely with one another to provide accurate, innovative, practical and cost-effective advice. What I like the most is that they can propose interesting solutions which are individual to our business."
Chambers Europe, 2015